Last Workshop of TrainIQA Phase III in Bangkok, Thailand 2018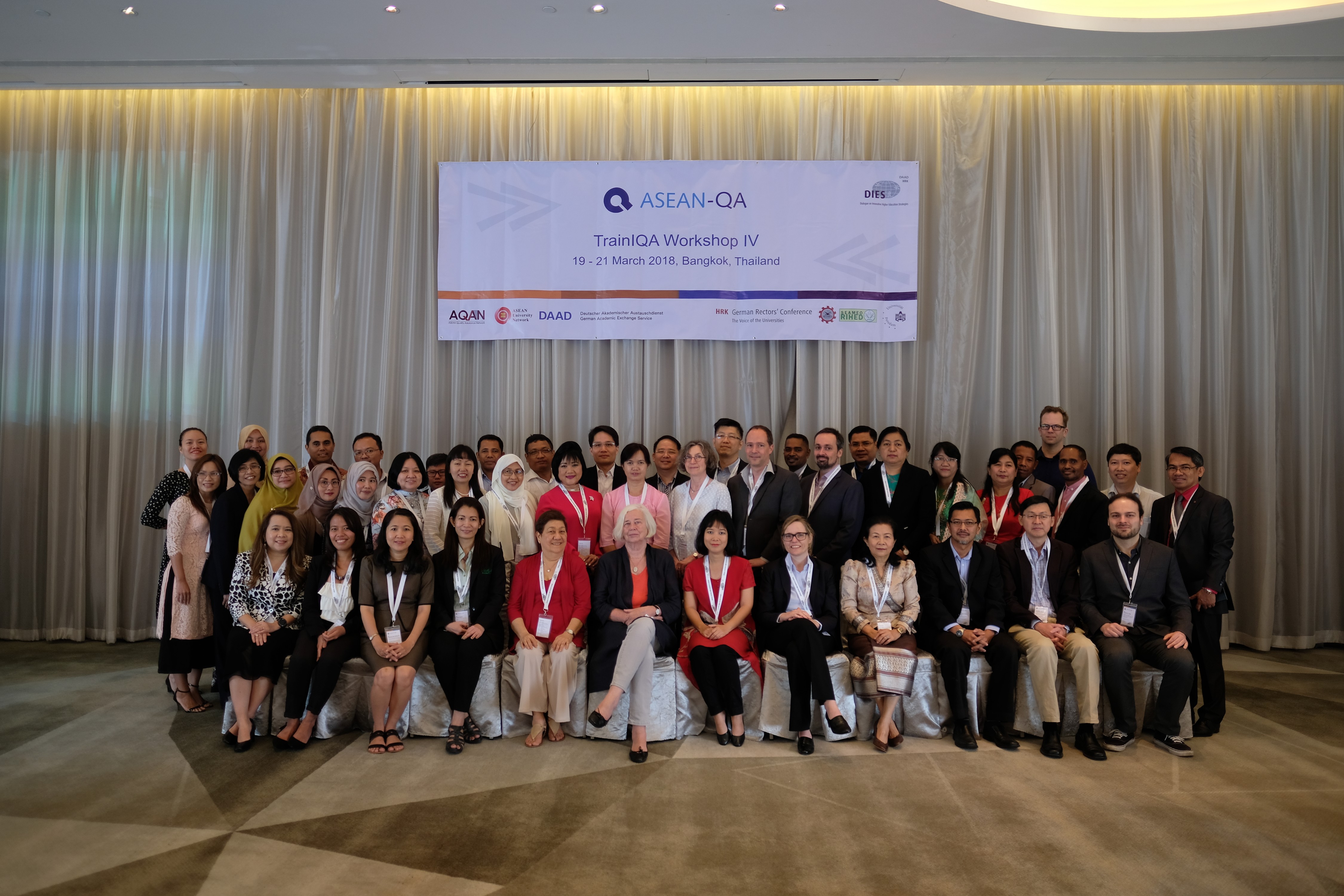 The fourth and also the last workshop of the ASEAN-QA TrainIQA Phase III took place from 19 March 2018 until 21 March 2018 in Bangkok, Thailand. The workshops main focus was on quality assurance and the linkage to higher education management, as well as the individual projects of the participants. In preparation of the upcoming final conference, all participants got time to wrap up their projects. This enabled the participants to identify lessons learned, points to improve and individual learning outcomes. The approach to aim at the outcomes with different methods like discussions, creativity methods, exercises and also theoretical inputs empowered the participants to exchange their experiences. Furthermore they got interesting insights from each other's projects. To ensure the ongoing work on the individual projects, the participants forecasted the development of their projects, five years from then. Everyone was invited to make comments and give valuable suggestions to achieve the defined goals.
Within the three workshop days the participants learned about the importance of effective reporting, the challenges of organisational change and how to combine a strategic management with quality assurance. They also discussed the measuring of impact and how quality assurance provides tools to investigate the effects of activities. At the end of the Workshop there was a very fruitful discussion about quality culture and the future within the ASEAN Countries.
Apart from the training sessions a visit of the KMUTT (King Mongkut's University of Technology Thonburi) was planned. Some of the DVCs and Alumni who were invited to the ASEAN-QA Final Conference already arrived at the last workshop day and joined the group for the campus tour and presentation.
After a successful last workshop of the ASEAN-QA TrainIQA Phase III all participants looked forward to the ASEAN-QA Final Conference which was planned for the upcoming days. This served as platform to present and to get feedback for the individual projects of each participant and moreover to discuss the current state and future of quality assurance in the ASEAN Countries.
A documentation of the workshop can be accessed here.
About the Project:

ASEAN-QA aims at promoting regional quality assurance in ASEAN countries. It is coordinated and conducted by the University of Potsdam (Centre for Quality Development - ZfQ) within the frame of the DIES programme, which is jointly coordinated by the German Academic Exchange Service (DAAD) and the German Rectors' Conference (HRK). Partners of the ASEAN-QA Project are the ASEAN University Network (AUN), the SEAMEO Regional Centre for Higher Education and Development in Southeast Asia (SEAMEO RIHED) and two regional networks of QA agencies: in Europe and Southeast Asia: the European Association for Quality Assurance in Higher Education (ENQA) and the ASEAN Quality Assurance Network (AQAN).